By
drbourque
Jul 21, 2011, 5:24pm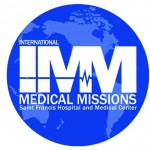 Community Outreach Fund
Saint Francis Hospital Sponsored Mission Trips
The Community Outreach Fund was established to provide assistance to employees who volunteer to serve on Saint Francis Sponsored medical missions in poor countries, and in other areas following various disasters. Assistance may be either in the form of financial OR Earned-Time-Off assistance. This fund is supported by monies raised through the Employee Spirit of Giving Campaign.
If you are interested in applying for either the ETO or financial assistance toward room, board, or travel,  you must meet the following criteria:
Be a Saint Francis Care employee:
Serve on a Saint Francis sponsored trip:
Have not applied for ETO or financial assistance under this program for two (2) years.
Please note that if you are applying for ETO assistance, your total ETO balance must not exceed 2 weeks.
To apply for these funds, please complete the form and return to Sister Judy Carey, Department of Mission Integration, Saint Francis.
Download the Community Outreach Application Form (PDF)